La MaMa International Symposium for Directors and Playwright Retreat
2010 TEACHING ARTISTS – LYNN NOTTAGE, JEAN GUY LECAT, YUYACHKANI, ONG KENG SEN, PEGGY SHAW and LOIS WEAVER, ANDREA PACIOTTO, JAN KLUG plus others to be announced. REGISTER TODAY!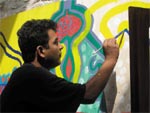 The International Symposium for Directors, sponsored by La MaMa Umbria International is a unique training program for professional directors, choreographers and actors. Internationally renowned theatre artists conduct workshops and lecture/demonstrations. All workshops are conducted in English.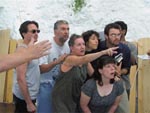 The Symposium includes all workshops, accommodations at La MaMa Umbria, Ellen Stewart's restored villa in the hills near Spoleto, home-cooked meals, performances at local arts festivals, excursions to nearby historic and artistic sites such as Assisi, Orvieto, Perugia, and an opportunity to present your own workshop.
Space is limited. For additional information contact: David Diamond or Mia B. Yoo, Symposium Coordinators, (212) 620-0703, ddjdstar@gmail.com or La MaMa ETC, 74A East 4th Street, New York, NY 10003; (212) 254-6468, lamama@lamama.org. Latest information and registration form available at www.lamama.org, click on "Italy."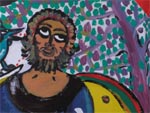 Among the teaching artists who have presented workshops at past symposia are: JoAnne Akalaitis, Romeo Castelucci, Seth Barrish, Nilo Berrocal, Anne Bogart, Ivica Buljian, Rhodessa Jones, Anton Juan, Tina Landau, Theodora Skipitares, Ong Keng Sen, Richard Schechner, Ping Chong, George Ferencz, Rina Yerushalmi, Larry Sacharow, Mary Overlie, Yuri Lyubimov, Jean-Guy Lecat, Wlodzimierz Staniewski, Arben Kumbaro, Ellen Stewart, Jun Tanaka, Liangtee Tue and Jean-Claude van Italie.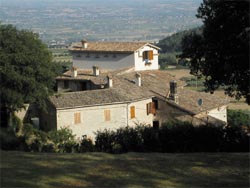 For a personal perspective on the International Symposium for Directors, please read Space and Synchronicity by Rebecca Engle in American Theatre Magazine, January, 2002 issue.